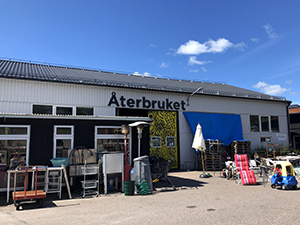 Återbruket Alelyckan
At Återbruket Alelyckan you can find used building materials, tools, machines, appliances and garden furniture!
Lärjeågatan, Gothenburg
Recycling is a goldmine for those looking for second-hand building materials and wanting to protect the environment simultaneously. Here you can find everything from windows, wardrobes, roof tiles, and toilet seats to entire porches from the turn of the last century. You can also find inspiration for new projects and perhaps a detail that will fit perfectly into your home. The selection can vary from day to day, depending on what comes in.