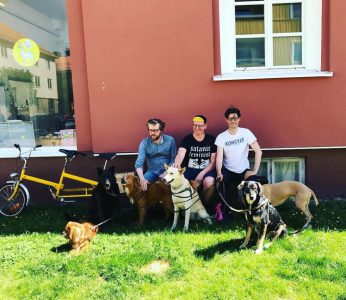 Collaborative Economy Sweden
Local community for the collaborative economy
Kville, Gothenburg
The organization Collaborative Economy Sweden (KES) wants to make it easier to rent, share, borrow, give/receive instead of buying new. They advocate a fair distribution of resources that consumes less natural resources and wants to encourage a higher level of trust between people. The organization has, among other things, taken the initiative for the Smart Map, which is what you're looking at right now, Global Sharing Week GBG and lending stickers.
Collaborative Economy Sweden (Kollaborativ Ekonomi Sverige) has a Facebook group that works as a platform and meeting place to discuss, inform and spread the collaborative economy, where everybody can create its contents. Here you will find collaborative events, local news, questions and speculations etc.
If you wanna talk to Robin, the president of the organization, you can over a cup of coffee at his cafe and co-working space, Llama Lloyd.
If you want to become active in the organization the first thing you should do is to become a member, kollaborativekonomi.se