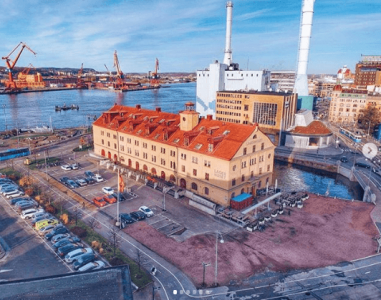 Frilagret
Culture house and workshop where the young decide the content.
Rosenlund, Gothenburg
Frilagret is a culture house close to Järntorget. At Frilagret anyone between 13-30 get the opportunity to realize their ideas and carry out your projects, whether it's a concert, an exhibition, a talk, a LARP, or something completely different. It's free to arrange at Frilagret and you get access to both the space and equipment. A requirement to be allowed to host an event is that the event is public, so no private events.
If you wanna use Frilagret for your project, fill in this form on their website.
You can create in Frilabbet.
In Frilabbet you can screen print (after you've taken an intro course), borrow a computer (with apps such as Logic and The Adobe Suite), borrow a sewing machine and make pins.
If you wanna come to Frilagret on your own, without hosting an event you're of course welcome, no matter what age you are! Check the calendar on their website to see what's on. Frilagret also hosts a vegetarian cafe where you can grab a fika or a lunch. There's no compulsion to buy something in the cafe, it's totally ok to just sit down and work or have a meeting.
Work shop in Frilabbet every Wednesday.
The opening hours differ from day to day, based on what events are on. Check the website for opening hours on any specific day. We list the hours of Frilabbet.
Frilagret is a part of The City of Gothenburg's culture administration.