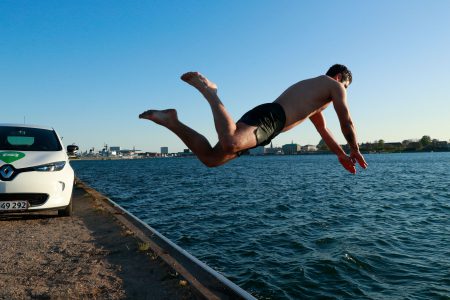 Green Mobility
Rent an electric car by the minute!
Digital
Green Mobility is a Danish company that offers electric cars for rent – per minute. In Sweden they have cars in central Gothenburg and Malmö.
You rent a car with their app, which you also use to unlock the var. After that you're free to use it where ever you want and when you're done you park it within central Gothenburg when you're done.
If you return a car (with less than 60% battery capacity left) in one of their chargers you get free minutes for your next trip as a thank you. Or you can park it at Gothenburg's city-owned parking spots (not private) that has a two hour or more parking time.
At The Smart Map we show some of the hot spots where the chargers are, which is where you're most likely to find a car. To find all of the cars available, check their app. They also have a parking spot by Landvetter airport, which is outside the normal central zone and also not a part of our Gothenburg map since Landvetter is in Härryda.
Most of the cars are Renault Zoe and they have three Renault Kangoo, which are small transport vans.