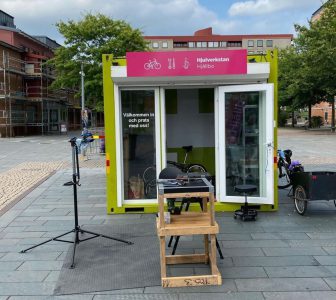 Hjulverkstan
Hjulverkstan helps you fix your bike in Hjällbo!
Hjällbo, Gothenburg
At Hjulverkstan in Hjällbo you can get free help with your bike!
At Skolspåret 15 they offer basic service of your bicycle, for instance fixing pedals, adjusting breaks, control your tires, air pressure and lubrication of your brakes and more.
They also lend out bikes!
For a maximum of a week you can borrow some wheels!
Hjulverkstan is a cooperation between Rädda Barnen and Poseidon.