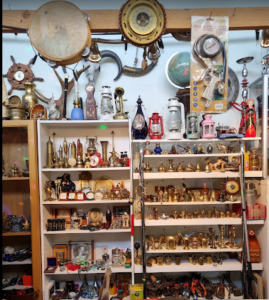 Kvibergs Marknad
Buy, sell, repair and discover at Kvibergs Marknad!
Östra Göteborg, Gothenburg
Kvibergs Marknad has three large indoor spaces that were the old horse stables of Kvibergs Artillery Regiment (inaugurated in 1895) where you will find used goods, antiques and curiosities, housewares, porcelain and fabric, tools and work tools. You can also repair your mobile phone or tailor clothes.