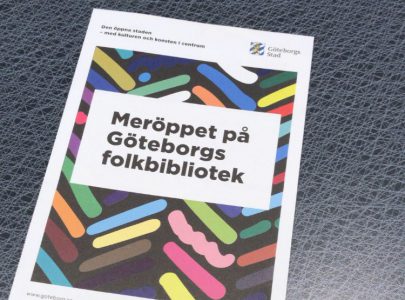 Library access after hours
Borrow the library after hours.
Askim, Kyrkbyn and Nya Hovås, Gothenburg
At certain libraries you can use your library card to open the door even if there is no personnel there.
To get access to the libraries outside their normal hours you sign up as Meröppet ("open more") user at Askim's or Kyrkbyn's library during its normal opening hours.
When your library card is updated you can then open the door to the libraries at Kyrkbytorget and Askim's square as well as the "Library service" in New Hovås. You use your library card and your code to open the door. You are then responsible that no one else enters with you. When you're done using the library's services you make sure you shut the door after you, no need to log out.
The library service i Nya Hovås.
In New Hovås there isn't a library so instead there is a library service where you can borrow and return books and other media.
For opening hours see the libraries websites:
Askim's library
Kyrkbyn's library
New Hovås Library service

The library service in Hovås.