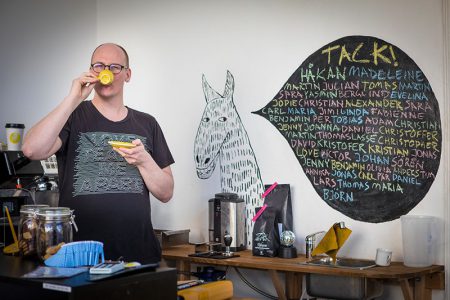 Llama Lloyd
Bike culture cafe with a co-workingspace.
Kville, Gothenburg
Llama Lloyd is where Robin Olsson tests his ideas of how we can build a better society by sharing and biking more. Robin does this by showing the benefits of living a car-free life on his active social media accounts and has a cozy co-working space opposite his cafe where there's always something going on!
He is also the president of the organization behind this website, Collaborative Economy Sweden (Kollaborativ Ekonomi Sverige).
At the cafe anybody can exhibit their art in the #8bitgalleri, you can rent a tandem bicycle or join one of the many social bike rides and contests, get help to start commuting by bike or simple just have a vegan soup for lunch while talking to Robin.
Across the street Robin's latest project is a co-working space where lunch at the cafe is included. It's a great place to work, where you can focus on work instead of what to have for lunch.
The cafe is the meeting place for Couchsurfing Gothenburg and other fun stuff.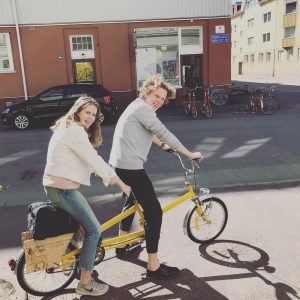 Rent a tandem bike!