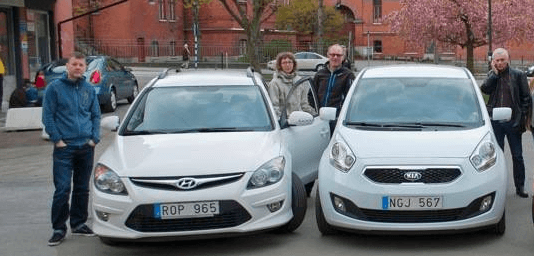 Masthugget's Car Cooperative
For central residents that only need a car sometimes.
Masthugget, Gothenburg
Around 40 members co-own five or six cars. All of the cars are parked in Fjällgatan's garage. If you live in Masthugget, or nearby, this is a very comfortable alternative to owning your own car. You book the car through the cooperative's website. Cars are generally well available: weekdays you can almost always access a car, even on short notice.
On weekend, holidays and the summer months you can, most of the time, have access to one of the cars, but you should book early.

In the summer two of the cars are primarily used for going swimming so they can only be booked for 48 hours at a time.