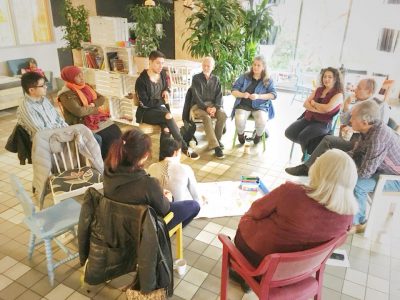 Meeting place Backa Brunnsbo
Borrow tools, board games, etc.
Backa-Brunnsbo, Gothenburg
Meeting place Backa-Brunnsbo is run by the City of Gothenburg.
Here you can borrow tools, board games etc. There's a sewing space, music studio, a workshop for easier wood work and a "creating corner".
The meeting place has an open house on Thursdays 14-18. At other times there might be activities by individuals, organizations, businesses or groups that can borrow the space and arrange events.
Notice! For updates around what they have that you can borrow, check the meeting place's own website.