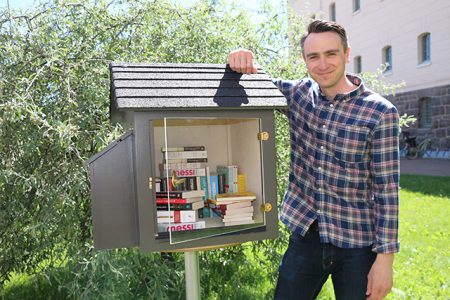 Mini libraries
Borrow a book without a library card!
Gothenburg
In Gothenburg there are several mini libraries, here we list the ones we know about!
Kåken's Mini libraries.
The mini libraries are a kind of book boxes places in two places in Örgryte-Härlanda part of the city. One is placed on Björnplan near Kaggeledstorget, next to the tennis court in the green area between Helleforsgatan and Uddeholmsgatan. The other one is located at Stabbetorget.
The mini libraries are part of a project by Culture House Kåken to encourage reading and hoping to get literature closer to the readers. They offer a lot of good reads, books you've always wanted to read, childhood favorite or books you can recommend to your friends. There's something for everybody!
If you find a book you like you can just borrow it and read it until you're done, then you just return it to the mini library. You don't need to register anywhere and it's for free. If you have books you'd like to share you're welcome to put them in the mini library. The project owner's hope is for the mini libraries to be adopted by the community and become a natural part of the city.
More info here.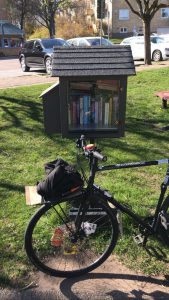 Mini library at Stabbetorget.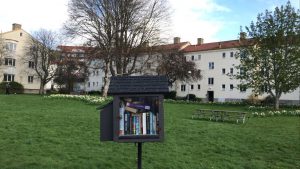 Mini library by Björnplan.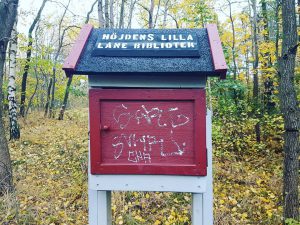 Höjden's little library.
In Högsbohöjd, by the dog exercise area, there is a tiny library where you can leave or pick up a book.
Photo: Berta Ojeda.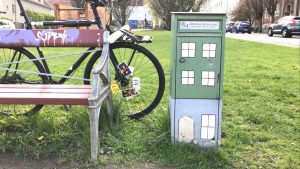 Little Free Libraries.
In Kungsladugård there is a mini library that some citizens put up, they are part of a movement with its base in the US called Little free library. The mini library in Kungsladugård is designed to resemble a "landshövdingehus", a typical house for some areas in Gothenburg, among them Kungsladugård. It's made from an old mail box, very nice!
In Sweden there are Little free libraries in Tjörn and in Tollered for instance. Check out their map and if you have some time on your hands; build your own!

The content of the mini library in Kungsladugård.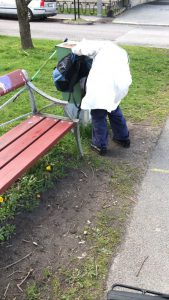 A lady returned The Kite Runner and looked for a new read when I was there to take a photo.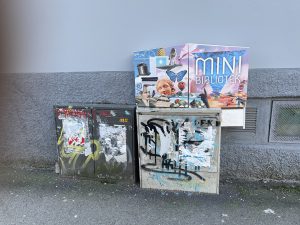 NBV Mini libraries.
The adult educational association "Studieförbundet NBV" has place 100 mini libraries all over Sweden and some of them are here in Gothenburg. More info and the entire map can be found here.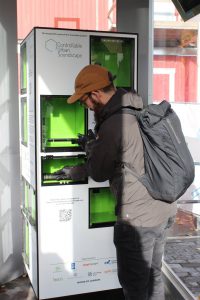 Book swapping booth Johanneberg.
Book swapping bookcase at the bus stop where the electric bus use to charge its batteries at Sven Hultins plats at Chalmers. More info here.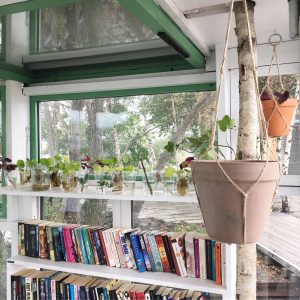 Book exchange booth in Jubileumsparken.
Get a book at the book exchange when you visit Jubileumsparken.
In the book swapping both there is sometimes other things to borrow, too. More info here.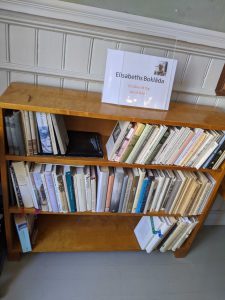 Elisabeth's book shelf.
Elisabeth's bookshelf is a free library at the theatre Aftonstjärnan.
Open when the theatre is open, check their website for opening hours.