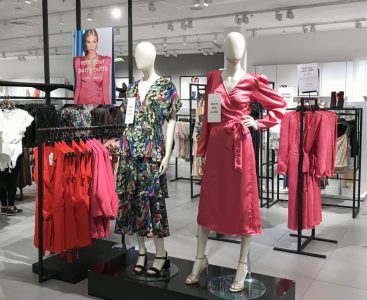 Rent a dress
Fast fashion with less consumption anxiety
Brunnsparken, Gothenburg
Gina Tricot sells dresses and now you can rent some in their Femman-huset branch.
How it works:
You pay full price for the dress in the store and sign a contract.
If you return the dress within three days you get 60 percent of the price back, return it within a week and you get 50 percent back and within two weeks 40 percent. If you don't return it within two weeks it's yours.