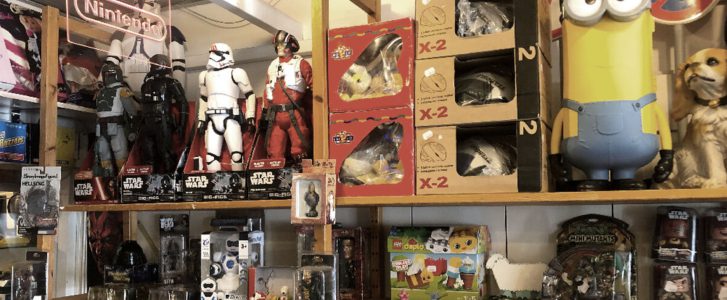 Sagobjörnen
Second hand shop with retro gadgets and media
Majorna, Gothenburg
Sagobjörnen is a second-hand store packed with retro stuff like video games, movies, comic books, children's books, toys, puzzles and more. The shop is bigger than it looks as there is a whole room inside with children's books for all ages (very nicely selected) and a room with comics in the basement. Behind the till are games, consoles, controllers and other accessories for classic retro games, for example Sega, Nintendo, X-box.
If you like things related to Star Wars, Magic, Pokémon, Tamagochi, Disney, Lego, Brio, Barbie, you will like this store!
The occasional first edition by Tove Jansson may appear in the shop window if you have good timing.
Swedish text & image: slowguide.se