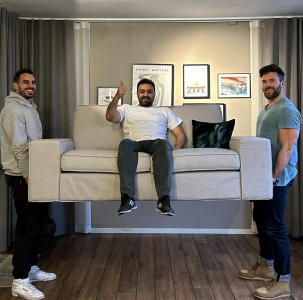 Sofly
Sofas are being renovated and sold second-hand.
Västra Frölunda, Gothenburg
Sofly is a company that works to offer a simple selling process for used sofas. By filling out a form on their website, customers can get an assessment of their furniture and whether it is suitable for online sales. The company cleans and repairs the furniture and sells them on their own and other channels. When the furniture is sold, the company contacts the seller and pays out a portion of the profit.
In addition to offering a digital solution to furniture waste, the company also provides the opportunity for customers to sell their own old furniture through a physical store.
The company offers free home delivery within the Gothenburg area.
The company has a store in Västra Frölunda and specializes in used furniture with a wide range of used sofas, rugs, lamps, and coffee tables for sale.