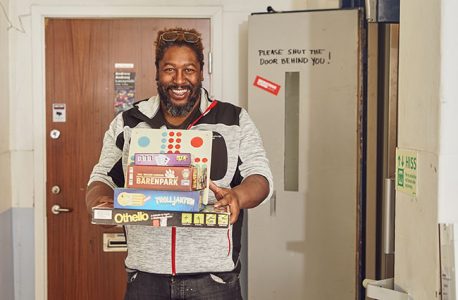 Swinga
App for borrowing tools, board games etc from your neighbors.
Digital
Swinga is a cooperatively owned app which makes it safe and easy to borrow tools, hobby gear and other stuff from each other. Did you know that an electric drill is only ever used for around twelve minutes in total?
Research shows that we buy more and more stuff, but use it less and less – we're going from a society which wears and tears to a society which buys and throws away. By using the resources that are already available in our neighborhood, we can quickly get access to the things we need while doing good for our neighbors, our wallets, and the planet.
Swinga is now (Oct 25 2021) being tested in Guldheden and in Majorna, download the app and give it a try if you live in one of those areas! If not, sign up that you're interested on their website.