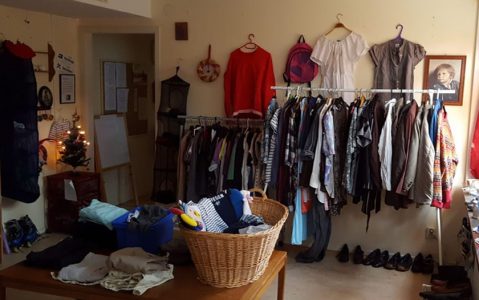 Gratisbutiken i Högsbo
Non-profit second hand shop where everything is free.
Högsbo, Gothenburg
A Free Shop is like a Second Hand shop where everything is for free.
Gratisbutiken i Högsbo is a not-for-profit-organisation and it's run by volonteers
Collect what you need, leave what is left behind. Everything in the store is for free.
You can leave gadgets and clothes you don't need and/or collect something you can put to use.
The space is pretty small, so if you wanna leave big stuff like furniture you're welcome to place an ad in the shop.