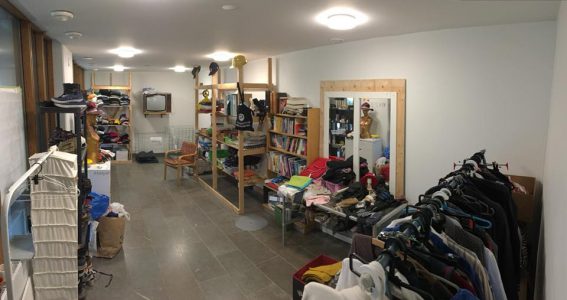 Gratisbutiken/Freeshop Olofshöjd
Non-profit second hand shop where everything is free.
Johanneberg, Gothenburg
At The Free shop at Olofshöjd you can leave what you don't need and pick up something you find useful. The Free Shop is run by Förtroenderådet Olofshöjd, which is a student association. It's mostly visited by the students living in the area, but is open to the public. As a student you can also rent a router in advance.
The opening hours are very varied, at the start and end of a semester there's more activity. Keep an eye on their Facebook page to see when the next time to drop off or pick up stuff is.
Everything should of course be functional.
No furniture, beds, mattresses or couches.
No used hygien products etc.