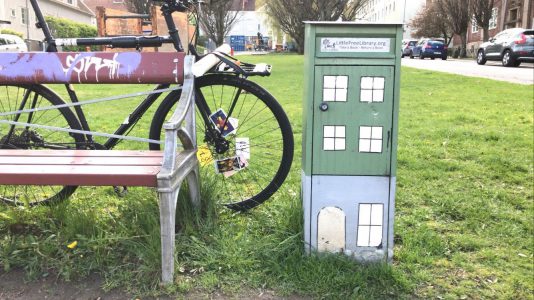 The Small and Free Libraries
Website that shows you where there are mini libraries.
Kungsladugård, Gothenburg
In Kungsladugård there is a mini library that some citizens put up, they are part of a movement with its base in the US called Little free library. The mini library in Kungsladugård is designed to resemble a "landshövdingehus", a typical house for some areas in Gothenburg, among them Kungsladugård. It's made from an old mail box, very nice!
In the eastern part of Gothenburg the Kåken library has place two mini libraries at Stabbetorget and by the tennis court "behind" Kaggeledstorget.
In Sweden there are Little free libraries in Tjörn and in Tollered for instance. Check out their map and if you have some time on your hands; build your own!

The content of the mini library in Kungsladugård.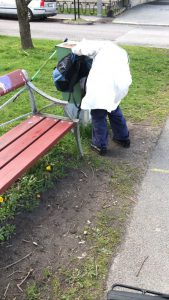 A lady returned The Kite Runner and looked for a new read when I was there to take a photo.