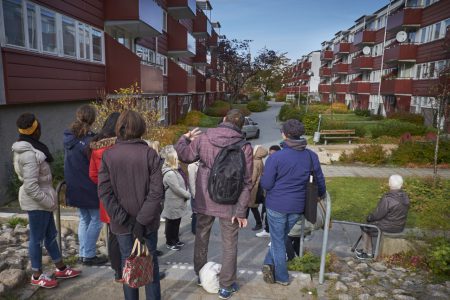 Tikitut
Community-based tourism — Gothenburg beyond the tourist streets
Angered, Gothenburg
Tikitut Community-based tourism organize experiences with people in focus and meetings across language barriers. From city and nature walks in the outskirts of Gothenburg to food experiences that gives you a view into Sweden's different food cultures.
The participants (locals and visitors) walk, talk and listen to each other while they discover a Gothenburg beyond the tourist streets. Or eat, talk and laugh together over a piece of food.
Tikitut wants to work for increased diversity and an inclusive society. Locals are given the possibility to, together with visitors, create a different and social experience. When you book an experience and participate in Tikitut's experiences you are actively supporting an inclusive society with diversity and your visit directly leads to income for the locals and the people who are engaged in local societal development.
Language spoken by the Tikitut guides: Swedish, English, German, Danish, Norwegian, Turkish and Arabic.