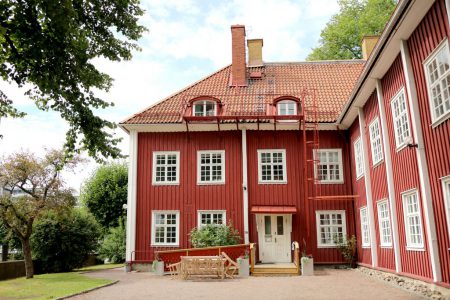 Verket
Creative space with no age limits.
Stampen, Gothenburg
At Verket young and seniors are given the opportunity to together create a place for participation, creativity and social meetings. Your curiosity, your interests and your needs forms Verket. There's cosplay, boule, canasta and all kinds of things.
Photo: Lo Birgersson
If you're over 18 or 16 with your parent's signature, you can have your own key. The key will give you access to the entire house and you can book the room that suits your interest. Because of this the house doesn't have any fixed opening hours. It's open after yours or your group's needs.
All groups and activities at Verket is open for all, which gives big opportunities to learn new things and maybe you will find a new interest.
If you have questions or if you want to come by and have a look, find more information and contact info here: goteborg.se/verket