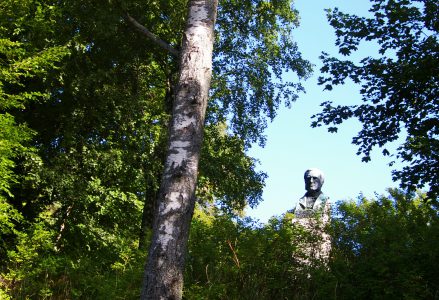 Berga sculpture park
A park in Berga with old sculptures and areas for picnics.
Berga, Linköping
Berga sculpture park, also called Berga memorial park, is a 4,5 hectares (about 11 acres) park in Berga with a number of sculptures to see. There are also some tables where one can eat packed lunch etc and a possibility to have a barbecue at the barbecue area. In the park there are apple trees here and there.
In the summers there will be sheep grazing in the park.