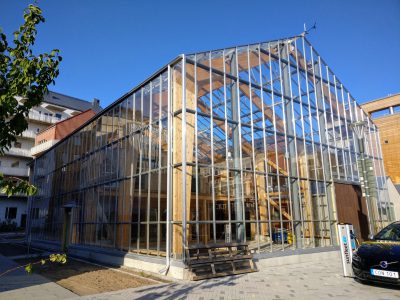 Bortskänkeshörna felleshus Integralen
Garbage disposal and recycling
Vallastaden, Linköping
En låda för insamling finns utanför felleshusets nordvästra hörn. En gång per månad eller oftare så anordnas en bortskänkesdag där alla sakerna som inkommit till bortskänkeshörnan ställs ut så att alla som vill har möjlighet att ta.
Tid och dag för bortskänkesdagen publiceras på hemsidan och på Facebook.
A box for collecting is found outside the northwest corner of "felleshuset". Once a month or more often a give-away-day is arranged, where all the things collected to the give-away-corner will be put on display for anyone to take.
Time and day for the give-away-day will be published on the website and on Facebook.