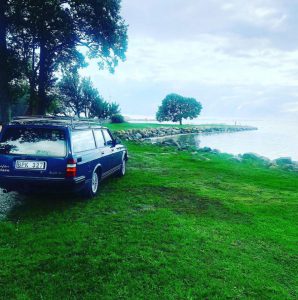 Snappcar
Hire someone else's car or hire out your own
Digital
Research shows that in Sweden there are at least 5 million cars that stand parked on an average 23 hours per day. Snappcar is a rental service for these car owners and for those people who need cars. The idea is that the person renting the car leaves it back after use at the agreed upon time and address, in the same condition it was rented in and with the same amount of gas in it as when it was hired. Both the owner of the car and the person renting the car are insured through the same insurance company.
About the company
Snappcar has driven the so called peer to peer car sharing in Sweden since 2012 along with an insurance partner. The company was started by two students and has since then become a part of Schibsted. Today Snappcar is half owned by Europcar and also partly owned by Autobinck. The other half of the ownership remains with the founders, employees and members of Snappcar.
Photo : Daniel, Li & Frederik at Snappcar.
Platform
Ridesharing
Carpool
Cars
Mobility
Cars
Opening hours
| Day | Time |
| --- | --- |
| Monday | - |
| Tuesday | - |
| Wednesday | - |
| Thursday | - |
| Friday | - |
| Saturday | - |
| Sunday | - |