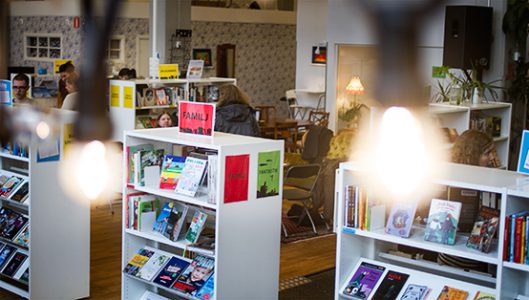 Garaget — an open meeting place
Garaget is your extra living room. An open meeting place for all ages that also serves as the local library.
Malmö
At Garaget you'll find an organic café, a platform for events, a creative space, library, language café, homework help and much more.
You can read and borrow books and tools, have something to eat from the café, fix your jeans, solve puzzles, read newspapers in different languages or just take a break on a comfy sofa.
Various events takes place there almost every evening and weekend. All events are free and open to all.