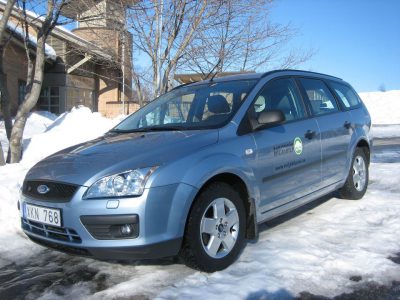 Björkstadens Miljöbilpool
Sharing car ownership
Carlshem/Ålidhem, Umeå
Björkstadens Miljöbilpool is an economic association that offers private individuals and companies joint car ownership. The members have a common responsibility of the association's 3 cars. A car can be booked for a maximum of 7 days per member.
One-time costs:
Member contribution: 3000 SEK (1000 SEK for students and pensioners)
Co-users in the family pay a contribution of 1000 SEK.
The contribution is repaid if a member leaves the association.
Fixed costs:
Monthly fee: 300 SEK
Variable costs:
Mileage fee: 25 SEK
Hourly rate: 12 SEK (max 120 SEK/ day)
Booking fee: 25 SEK