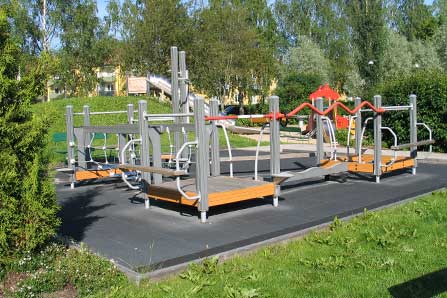 Hagaparkens Utegym
Exercise in an outdoor gym for seniors
Haga, Umeå
On the west side of Hagaparken there are workout equipment suitable for seniors. Here you can train your balance, strength, coordination and relaxation. Easily read instructions are attached to the machines.
Equipment:
"Finger-ladder" for training fine motor skills, and comfortable relaxation for stiff hands.

Knee workout machine for knee bends. Stand up or sit down, and adjust the weight with a stick.