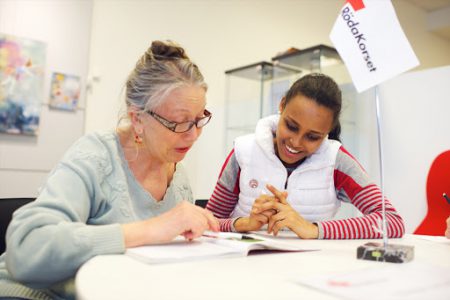 Läxhjälp
Get tutoring for free
Ålidhem, Umeå
Every week, homework tutoring for children and teenagers is offered by volunteers.
Day: Tuesdays
Time: 18.00 – 20.00
Location: In a common space between Språkgränd 1 and 2 at Ålidhem
No prior experience or knowledge is required for volunteering, but you should be available at least once a month.
Läxhjälpen is a collaboration between the Red Cross Youth Association and the African Welfare Association.