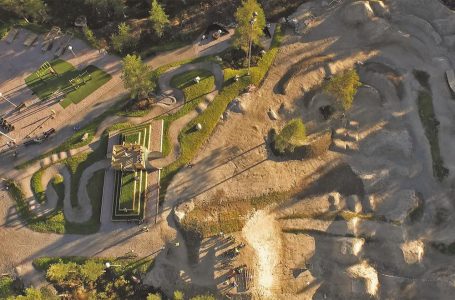 SCA Arena Obbola
Bike trails and exercise tracks
Obbola, Umeå
SCA Arena and Harpsjön's outdoor recreational area offer a variety of bike trails and exercise tracks for all levels, during all seasons. At Harpsjön there are spots for piqniq/bbq, and during the winter there is an illuminated toboggan.
The arena is divided into 6 sections; Hi5 XC Trail, Mschakt Dirt park, Gilla Kids Corner, Fitness Park, Skills Corner and Boule Park.
Hi5 XC Trail is a 2 km (alt 800 m) long cross country course intended for cycling and running.

Mschakt Dirt park is a pumping and jumping area for both beginners and more advanced cyclists

Gilla Kids Corner is a simple track, designed for children and beginners

In the Fitness Park, the opportunity is given to practice fun circle training

The boule park is intended for playing boule

Skills Corner is an area to practice your technique in
The different tracks are graded according to degree of difficulty. Green for beginners, blue for those who want to start challenging themselves, red for those who have biked for a while and black for those who want to practice both technique and endurance at the highest level.