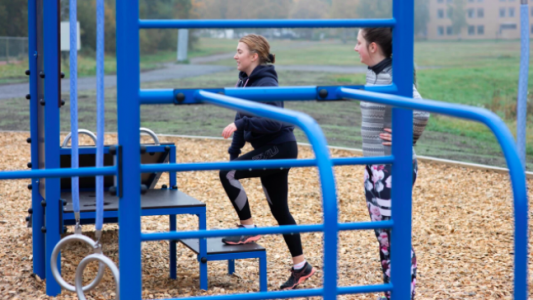 Utegym på Universitets Campus
Work out on campus
Universitetet, Umeå
The outdoor gym is divided into three modules. Each module is equipped with a QR code with clear instructions on the exercises that can be performed and the gym will be designed to suit both women, men and people in wheelchair.
These are the three modules
Module A, which is located between northern Beteendevetarhuset and Polishögskolan, is a complete outdoor gym with ten fixed stations with adjustable weights where you can train all muscle groups.
Module B is a 400 meter long running track around the artificial turf.
Module C is a multifunctional training unit that offers a number of different training options for both the experienced person as well as the inexperienced. The options are endless and you can train both statically and dynamically.
MazeMap links to the modules: