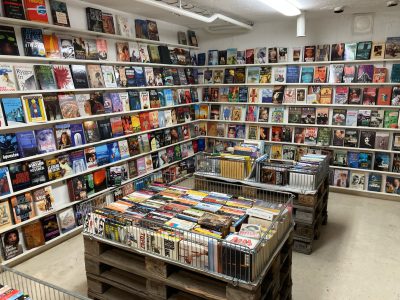 Biståndsgruppen Second Hand Gävle City
1250 sqm of second hand in the city centre
Centrum, Gävle
In the south part of Gävle city centre you will find 1250 square meters of second-hand items, spread over two floors. On the upper floor there are gadgets, furniture, clothes, electrical items, paintings and toys. On the ground floor there is a large book section.
Biståndsgruppen accepts most used items that are whole and clean, thus ensuring they are reused more times.
All profits from sales go to the association's work for a fairer, more solidary and environmentally sustainable world.