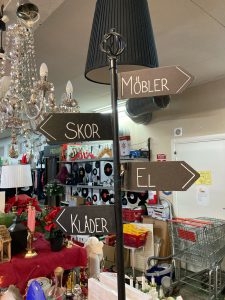 Biståndsgruppen Second Hand Valbo
Second hand shop with new items every day
Valbo, Gävle
In the vicinity of the Valbo shopping area, you will find the Biståndsgruppen's second hand shop, with large and small items. The shop is restocked with new pre-loved items every day.
Biståndsgruppen will accept and resell used items that are whole and clean, thus ensuring that they are reused more times.
All profits from sales go to the association's work for a fairer, more solidary and environmentally sustainable world.