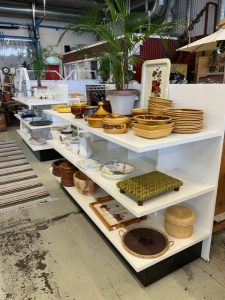 Ria Second Hand
Find preloved items in a spacious second hand shop
Näringen, Gävle
At Näringen, you will find Hela människan second hand, which includes the business Ria. It is a spacious second-hand shop that sells all kinds of used gadgets.
Hela människan receives what you no longer need, basically everything you can think of. They want what you leave to be whole and clean. If it concerns heavier items or larger quantities – call 026-10 70 70 and they will collect. Note! The staff always assess on the spot what they can or cannot bring.
Hela människan in Gävle's second-hand business contributes to social, work and language integration, climate and environmental benefit and that Gävle residents can help Gävle residents. There is also the opportunity to work as a volunteer.