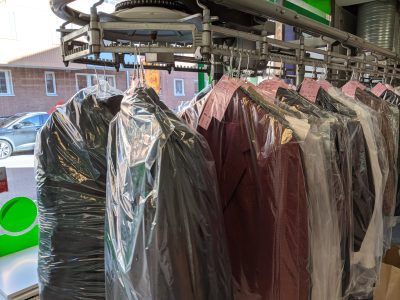 Tailor, cobbler and laundry
Repair your clothes and shoes or wash clothes and carpets
Centrum, Gävle
Gävletvätten is a tailor, cobbler and laundry all in one.
They offer dry cleaning of all types of textiles, including carpets. Their white laundry service will iron your clothes and textiles.
You can also rent tablecloths and napkins for weddings and other events.
Items may be dropped in the store or collected at your home with their delivery service.