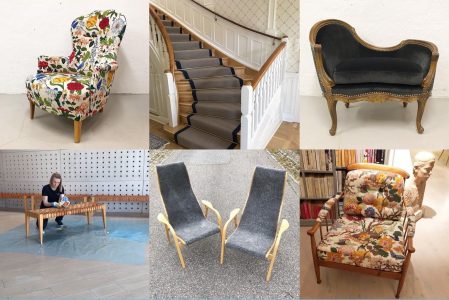 Tove Furniture Carpenter
Renovate and repair worn and broken furniture
Söder, Gävle
Tove Tapetserare gives new life to worn furniture through repairs and change of upholstery.
Do you have a dear old piece of furniture that needs a little care or a flea market find that has seen better days? Send an email to info@tovetapetserare.se with pictures of your furniture (front, back, side and if possible from below) and what wishes you have for it, Tove will get in touch.
Before visiting the workshop, call 073-312 74 12 as Tove sometimes leaves the workshop to do home visits.