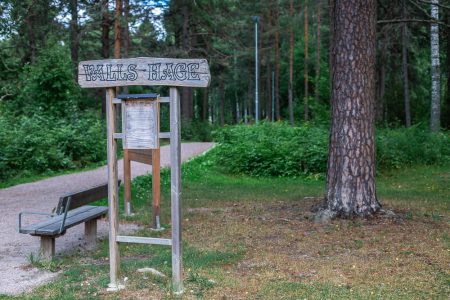 Valls Hage Forest Botanical Park
Learn about Swedish trees in a botanical park
Tolvsfors, Gävle
Valls hage is a forest botanical park, an arboretum. The arboretum began construction in 1956 and is today 10 hectares in size.
Valls Hage contains many different tree species, about 200, both Sweden's most common and unusual. Among other things, an umbrella tree and a maple tree which is the last known living specimen in Sweden, have been planted here.
The purpose of the arboretum was to collect all Swedish trees and shrubs for forest and botanical teaching, but also for the benefit of the public. The arboretum is unique to Sweden with its collection of different trees and is often visited by school classes.
In addition to looking at trees, you can also walk along one of the paths, grill food at the designated barbecue areas and sit down and rest on one of the many sofas.