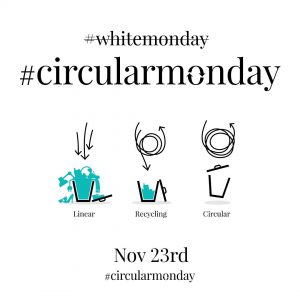 Circular Monday
All businesses here are offering circular services and/or products.
Stockholm
So, you want to be more of a circular consumer? That's great!
But, what is this circular consumption that you talk about? Here are three examples:
– Rent & share: Rent a hammer drill when you want to put up a shelf in your apartment. Each of those already produced drills is used only 6 minutes on average.. in a lifetime.
‍– Repair & upcycle: When you got a flat tire on your bike, do you repair it or buy a completely new bike? That's right, repair. Let's do the same with electronics & clothes as well!
– Reuse & recycle: Have you heard of marketplaces like eBay, where you can buy second-hand? Or recycle a plastic bottle? That's reuse!
To put it simply – it's consumption without any waste, which gives our beloved Mother Earth some slack.