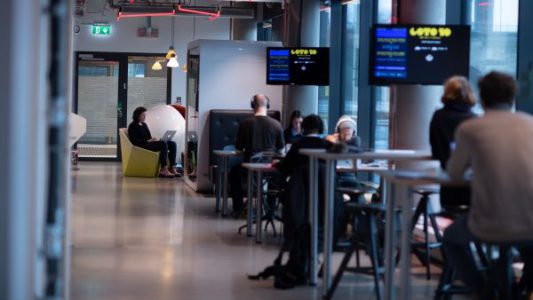 Goto 10 Internet foundation
Here you can come to work or meet up for an event
Hammarby Sjöstad, Stockholm
Goto 10 is a free meeting place for knowledge exchange and innovation run by the Internet Foundation. It is available for events, meetups, hackathons, work and spontaneous meetings for internet related questions and ideas
Goto 10 is located in Stockholm, Malmö and where ever you are through digital events. All events are organized by the members and are open to everyone to participate in – free of charge.
The only thing required for you to be able to use Goto 10's services is that you register as a member. Membership is completely free.
As a start-up company, you can also rent subsidized permanent or activity-based office space on Goto 10.