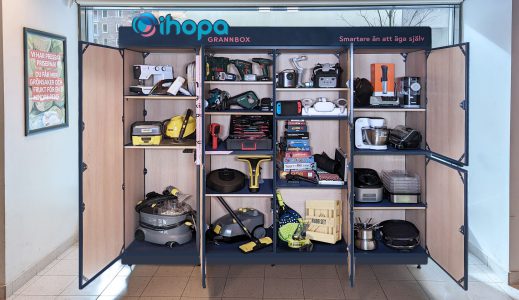 ihopa
Borrow tools from a container
Stockholm, Stockholm
A number of containers with shared tools distributed throughout the city. Here is how it works:
Become a member through your landlord, employer, (…) or through a monthly subscription fee.
Book a product whenever you feel like borrowing something (included in the subscription).
Pick up the tool.
Return after use.
Repeat as often as you want.