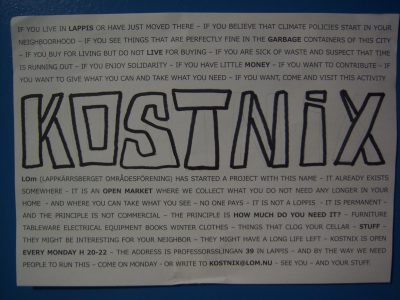 Kostnix
A non commercial store where one donate and collect things left by previous tenants.
Noora Djurgården, Stockholm
The store is open only to the residents of Lappis. One can give away things that are not required such as furniture, books, clothing etc. and also collect items left by residents of Lappis. The store is located at Professorslingan 39 on the first floor.