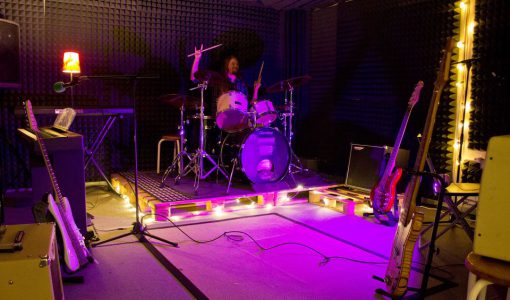 LOm music room
A music room open to all residents of Lappis.
Lappis, Stockholm
The Lappis room is open to all residents of Lappis and managed by Lappis Områdesförening (LOm)
In the room they have a drum set, lots of amps both big and small, a keyboard, 2 microphones and a PA system. Everything you need to hone your musical craft and get practicing for you next performance!
In order to use the room there is a membership fee and a refundable deposit. Booking is done through a queue system where members can book a spot in advance. See website and facebook page for current information.