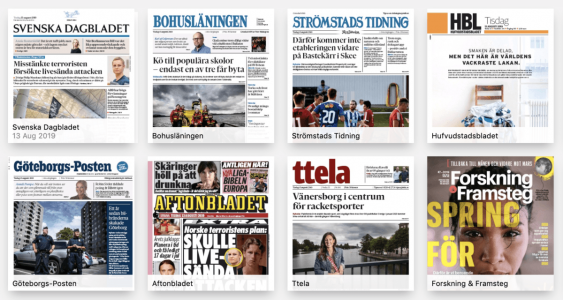 Press Reader
Read newspapers and magazines free with your library card
Digital
Using your library card you can read tonnes of magazines and newspapers for free with the service Press Reader.
To log in can seem a little tricky so here's a guide how you do it in your browser (using a computer). It should work about the same way if you're using an app or your phone's browser.
Click Sign in.
Choose "Library or Group".
Search in the list for your library, for example Gothenburg's library is called "Stadsbiblioteket Goteborg (OFFSITE)"
Then fill out your library number and the pin code you chose at the library.
Voila, now you can read a huge selection of papers. Here's a direct link to all the publications in English, to get you started!
If you don't have a library card you can get one at the library!