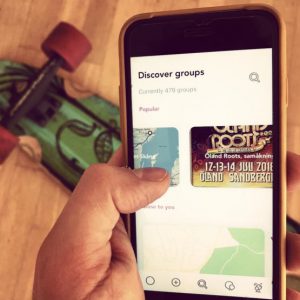 Skjutsgruppen
A ride-sharing community.
Digital
Skjutsgruppen is a not-for-profit ridesharing movement with over 70,000 members. When members are travelling in the same direction, they offer up their empty seats in buses, boats or cars. As it's a non-profit community, the costs of the trips are shared equally, and sometimes empty seats are even offered for free. There is no profit involved.
You can either share a ride on occasion from point A to point B or join a local group for commuting, for events or for sports activities. Anyone in the movement can start a local group in just three minutes.
The app isn't working too well at the moment, so please use The Facebook group Skjutsgruppen instead.